Last week I wrote about my struggle with reading comic books, so I'm particularly delighted whenever I find a novelization of a superhero character, especially a really interesting one like Margaret Stohl's Black Widow: Forever Red.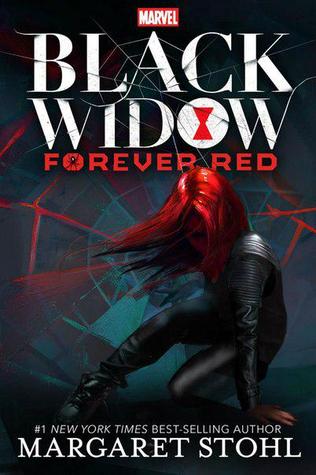 When I first read the jacket copy of the book I was a little skeptical – the plot seemed like a bait and switch.  Yes, Black Widow is a character, but the protagonist is someone named Ava Orlova.  And it's true that Natasha remains a secondary character – however, the shared history between Natasha and Ava is what binds the whole story together and provides insight into Black Widow's twisted childhood and adolescence in a fresh way.
This felt like a novelized  superhero comic story – fast paced, lots of action, lots of plot twists, and it was a very enjoyable ride.  I do wish that the characters would have been a little more developed, and I did find the initial setup of Ava being on her own and yet somehow a competitive fencer a smidge on the unbelievable side, but overall I thought it was a strong, enjoyable book with two powerful dynamic females at the helm.
There's also a sequel on the way – and I hope this bodes well for more novelized versions of both Marvel and DC characters.